Our mission is to obtain the intellectual property rights you need to launch your business to the next level.
Evolution was founded with the primary goal of making intellectual property services more accessible to Hong Kong businesses. As a young startup ourselves, we understand the needs of entrepreneurs and SMEs, and aim to provide a high quality service at affordable prices.
We specialise in patents, trade marks, and designs, and offer a full range of prosecution services from preparation and filing of patent specifications for your inventions to crafting goods and services specifications for your trade mark applications.  
Our UK qualified attorney also provides pre-filing clearance searching and freedom to operate opinions to help identify and avoid possible infringement of third part rights. 
If you have an idea, new product or service, or are facing threats for infringement of third party rights, and are trying to find a suitably qualified patent attorney or trade mark attorney, please get in touch to see how we can help.
James started his career in intellectual property in 2007 with a highly regarded UK based firm of patent and trade mark attorneys. He moved to Hong Kong in 2015 to work in the field of patents for one of the longest established and most prestigious law firms in the region.
Relatively rare in the industry, James is qualified as both a UK patent attorney and a UK trade mark attorney, and is therefore well-equipped to provide a full range of intellectual property filing and prosecution services.
James deals with a broad range of technologies including mechanical inventions, software, telecommunications, and semiconductors. He has assisted a wide range of clients from lone inventors and SMEs all the way up to some of the world's biggest companies.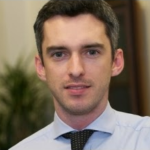 Our mission is to enable any business or individual to secure strong intellectual property rights in Hong Kong and overseas as cost-effectively as possible.